Dear Friends – news just in
I have always wished I could push against the four walls of my little restaurant, here in La Hulpe, and make it bigger! Well… I solved the space problem in a different way.
I will be opening a second restaurant but this time in Leuven, Belgium in May/June 2023! I am both excited and nervous as this new location will be over twice the size of my La Hulpe restaurant and in the pedestrianized center of the city.
The building itself is listed and beautiful – from the 16th Century. Inside you will find a series of spaces to reflect the coziness, decor, and personal touches you find in La Hulpe.
In the meantime, please try to book at least 2 weeks ahead for dinner and 1 week ahead for lunch here in La Hulpe. My cook-alongs are also booked 6 weeks ahead. So please message me with numbers and more than one date option.
I look forward to seeing you soon!
Varinder
Click below to Reserve your table
You can also WhatsApp below
Tiffin-Boxes
I have almost run out of our takeaway tiffin boxes! This incredibly popular 10€ a shot meals must be booked, at the very least, the day before.
Cook-along
These 3-hour, Tuesday evening sessions, have been an unexpected success. Not that I thought they wouldn't work. I just didn't think they would get booked up so quickly.
Reserve your Table
Please try to reserve your table at least a week or two ahead of time. I will happily accommodate vegan, lactose intolerant and gluten free guests if I know in advance.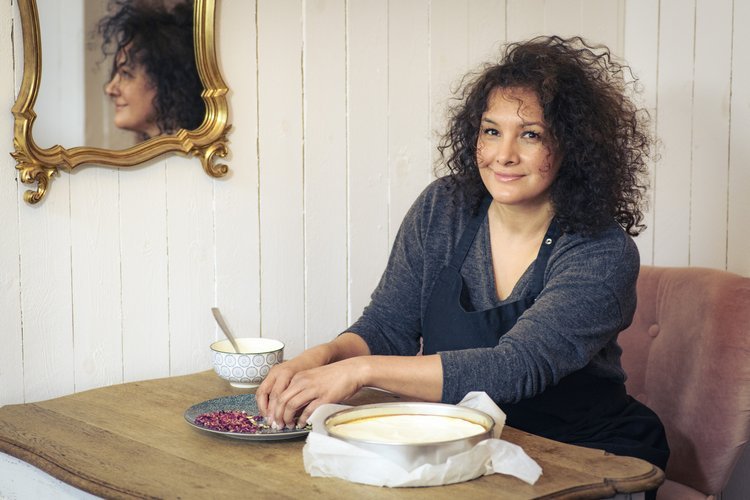 I'm a mother of 3 and a life-long vegetarian running my restaurant out of La Hulpe in Belgium. My cooking is influenced by the culinary depths of my own British Indian heritage, the cuisine of my husband's Anglo-Persian heritage, and by the rich array of foods I've enjoyed through my love of travel.
Here is a short film made by Anthony Pitsy for the Commune of La Hulpe
A few of my inspirations
My mum, aunts and grandmother
Amazing home cooks, each with their own speciality dishes that I still crave and insist they cook when visiting. As a child, regardless of the kind of day I'd had at school, my grandmother's freshly fried paratha (Indian flat bread) made everything so much better!
"1 single imposed menu which makes the experience original and gives a feeling of entering a family atmosphere. The meal is as delicious as the team which is adorable. We had the chance to eat at the bar facing the kitchen, a unique moment of sharing! Top vegetarian address!"
"Superb friendly place with dishes with flavors from elsewhere. Everything was delicious with generous portions! I will come back without hesitation 😊"
"unforgettable experience and meal that makes you travel the world. I recommend 1000% "
Timing
I am closed on Monday's and Tuesday's
On Most Tuesday evenings I run a cook-along cookery course. Contact me for more details.
On Thursday's and Friday's I open for lunch.
On Wednesday's, Thursday's, Friday's and Saturday's I open for dinner.
And you can enjoy an indulgent brunch most Sunday's!
Location
A 2 minute/160m walk from La Hulpe station:
Place A Favresse 71
1310 La Hulpe
Belgium