Another Leuven Update
Despite delays – I am told all renovation projects are delayed for one reason or another – the kitchen has finally been installed. And let me tell you… it looks like the deck of the Starship Enterprise!
We have bought the lights and are actively looking for furniture. I am also looking at coffee machines and perhaps a Chai tea machine.
In summary, we are now looking to a January opening. And I honestly can't wait. It hasn't been an easy project, but we have learned a lot. Whether we apply these learnings to other new restaurants remains to be seen. For the time being, however, I just want to focus on my first baby, the La Hulpe location, and my new baby, the Leuven location.
For those of you who are curious, we see Leuven as a daytime affair. From 10h00 to 15h30. To start with. And La Hulpe will remain our evening dining place. This leaves the question of Sunday Brunch. Where will we host our Sunday Brunch? I'm still working on this question.
Looking further down the line, we would like Leuven to become an all day and evening restaurant.
If you want to have a look at the restaurant in Leuven, it's Parijsstraat 38. And looks more like someone's home from the outside. Which is completely in line with how we cook.
I hope my next update will be to share our opening date. In the meantime, all good things to those who wait!'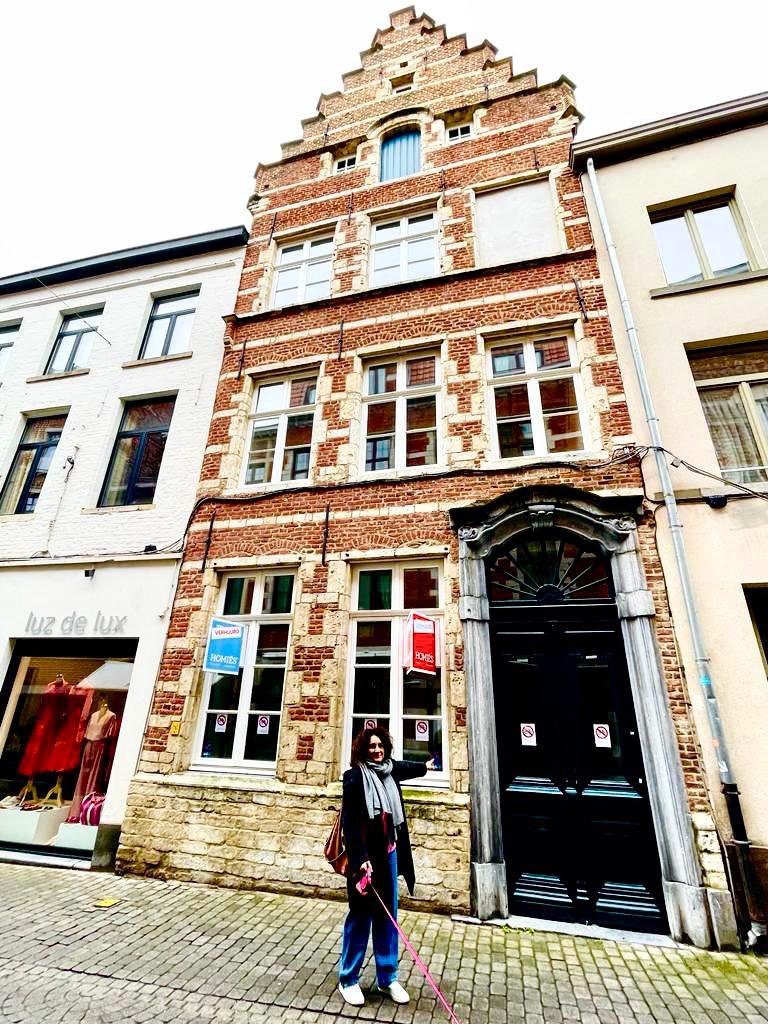 Click below to Reserve your table
You can also WhatsApp below
Cook-along
These 3-hour sessions now moved to Saturday mornings, have been an unexpected success. Not that I thought they wouldn't work. I just didn't think the would get booked up so quickly.
Reserve your Table
Please try to reserve your table at least a week or two ahead of time. I will happily accommodate vegan, lactose intolerant and gluten free guests if I know in advance.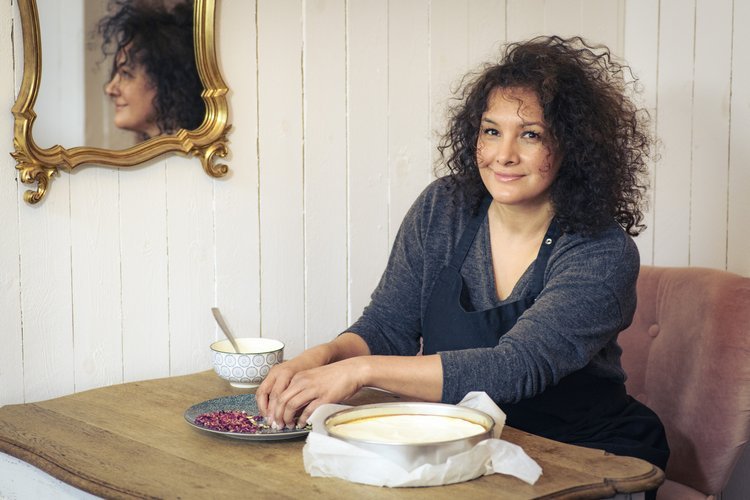 I'm a mother of 3 and a life-long vegetarian running my restaurant out of La Hulpe in Belgium. My cooking is influenced by the culinary depths of my own British Indian heritage, the cuisine of my husband's Anglo-Persian heritage, and by the rich array of foods I've enjoyed through my love of travel.
Here is a short film made by Anthony Pitsy for the Commune of La Hulpe
A few of my inspirations
My mum, aunts and grandmother
Amazing home cooks, each with their own speciality dishes that I still crave and insist they cook when visiting. As a child, regardless of the kind of day I'd had at school, my grandmother's freshly fried paratha (Indian flat bread) made everything so much better!
"1 single imposed menu which makes the experience original and gives a feeling of entering a family atmosphere. The meal is as delicious as the team which is adorable. We had the chance to eat at the bar facing the kitchen, a unique moment of sharing! Top vegetarian address!"
"Superb friendly place with dishes with flavors from elsewhere. Everything was delicious with generous portions! I will come back without hesitation 😊"
"Unforgettable experience and meal that makes you travel the world. I recommend 1000%"
Timing
I'm closed every Monday.
Every other Saturday, between 10h and 14h I run a cook-along cookery course. Contact me for details.
I'm open every evening between Tuesday and Saturday. Please note it's reservations only.
I post a simple takeaway menu on Instagram each week, which can be collected between 17h and 18h30. Please order 24hrs in advance.
And you can enjoy an indulgent brunch every Sunday between 11h and 15h.
Location
A 2 minute/160m walk from La Hulpe station:
Place A Favresse 71
1310 La Hulpe
Belgium